Decléor Aromessence Lavandula Iris Firmness Oil Serum 15ml
UPC:

3395013440002
Decléor Aromessence Lavandula Iris Firmness Oil Serum, 15ml
100% naturally-derived serum composed of essential oils to help to firm mature skin.
The new Iris Serum's firmness facial oil has evolved to new levels of excellence, working in perfect harmony with the skin to reduce lines and wrinkles, redefine facial contours and boost cell renewal.
The aromachological composition made of Lavender - Lavandula Angustifolia - and Everlasting - Helichrysum Italicum helps you find your serenity and uplift your mind.
This restful floral aroma and a delicate silky texture, it is rapidly absorbed leaving skin ready for intense moisturising.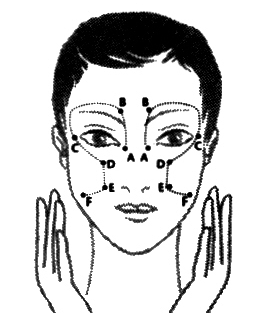 Here are the Decleor digital pressure points for applying your Aromessence
Point A and B: soothes red and painful eyes, headaches and visual problems
Point C: soothes visual problems and headaches
Point D: soothes burning, itching and dry eyes
Point E: soothes eye fatigue
Point F: soothes general facial tension and eye fatigue
In the morning: Quick and fast digitopressure for only four or five seconds stimulates and revives the epidermis.
In the evening: Soft and slow digitopressure creates a deeply relaxing effect, enhancing the properties of the Aromatherapy products.
One minute of deep firm speedy pressure calms and relaxes.
This product hasn't received any reviews yet. Be the first to review this product!
Write a Review
Delivery Cost €4.99 (Per Order) - Ireland
Discreet Packaging
SMS and Email Alerts
Order before 2pm for same day dispatch
98% of all orders are delivered next day
Your order will leave our warehouse in Bray, Co Wicklow and be delivered the next working day. You will receive SMS & email tracking updates from An Post and someone will need to sign for the parcel on delivery.